***OUT NOW!***
Book three in my Isle of Synne series from Grand Central Forever, A DUKE WORTH FIGHTING FOR, releases August 24, 2021! You can pre-order from your local retailer, your indie bookstore, and online. I hope you enjoy Mrs. Margery Kitteridge's happily-ever-after with her scarred duke.
Read more about the newest addition to my Isle of romantic misfits here!
You can pre-order with your local Indie bookseller (support small business!), or at the links below:
Grand Central Forever Website / Amazon / Barnes & Noble / Apple
A DUKE WORTH FIGHTING FOR has received a STARRED review from Publishers Weekly!
I am so thrilled to have received such a gorgeous review, where they have this to say: "The central couple radiates strength and sweetness, and Daniel's endearing shyness is sure to make readers swoon. This is a knockout." Hooray! You can read the entire review HERE!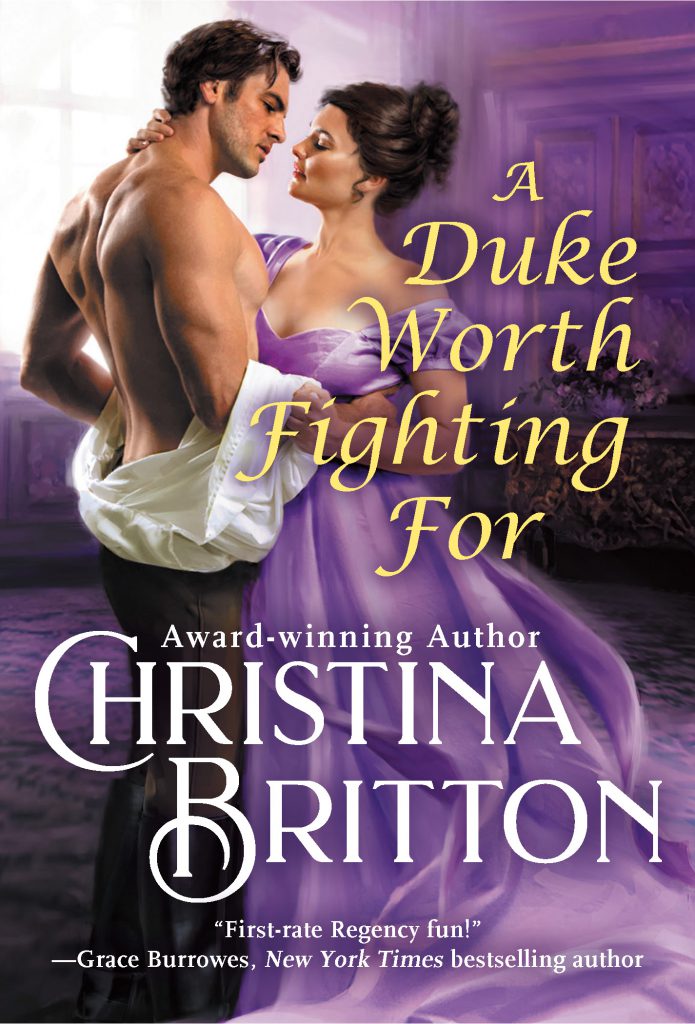 ---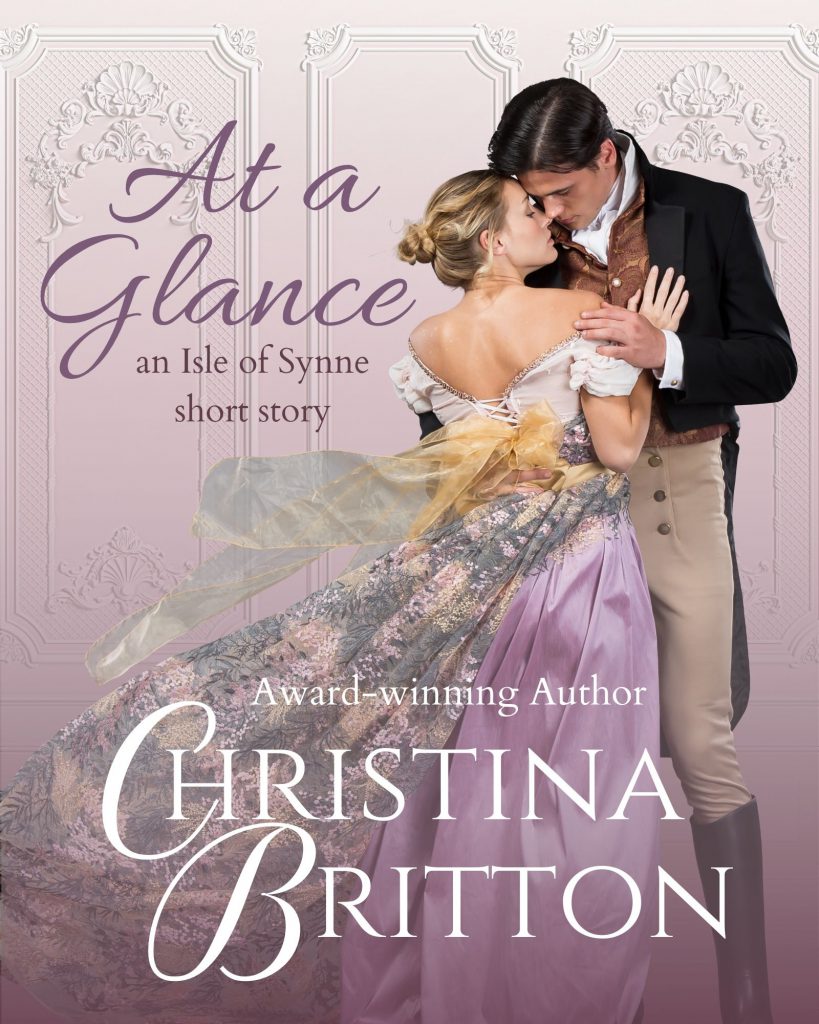 Available as a gift to my newsletter subscribers: AT A GLANCE: an Isle of Synne short story!
Lady Phoebe Ashford had always known how she would fall in love: at a glance, an instantaneous bolt of certainty. Now that she's in London for the season, she finally has a chance of that happening. And it does, with splendid quickness the moment she spies Lord Oswin. In all her imaginings, however, she had not taken into account that her first meeting with him would be embarrassing in the extreme—or that he would act as if she didn't exist.
Now, with the help of her great-aunt, the formidable Lady Tesh, she has put into motion a scheme that's certain to gain her the elusive Lord Oswin's attention, and mayhap his heart in the process. If she doesn't make an utter fool of herself first.
At a Glance: an Isle of Synne short story is a sweet and fun low-angst companion to award winning author Christina Britton's Isle of Synne historical romance series, and is nestled perfectly between A GOOD DUKE IS HARD TO FIND and SOMEDAY MY DUKE WILL COME. Sign up for Christina Britton's newsletter to receive this gem for free!
---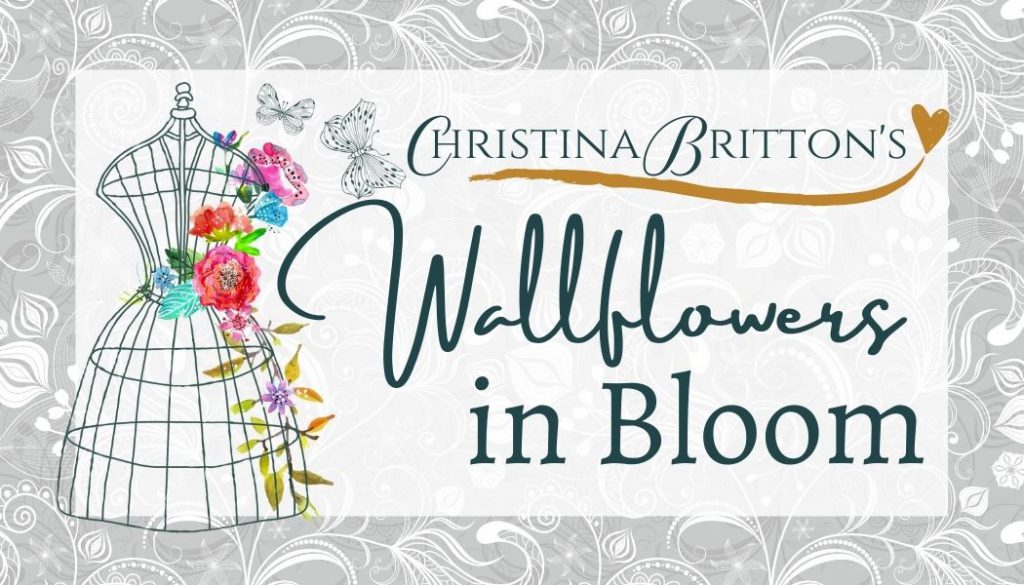 Are you a member of my reader group?
Be sure to join this exclusive group on Facebook, where I share bits about my books, upcoming goodies, self-love and positivity posts, and bits of silliness. Not only that, but there will soon be special giveaways and livestreams, just for my Wallflowers. I hope to see you there!
Wallflowers in Bloom Reader Group
---
Sign up for Christina Britton's newsletter!
Click here to read Christina Britton's newsletter list privacy policy.