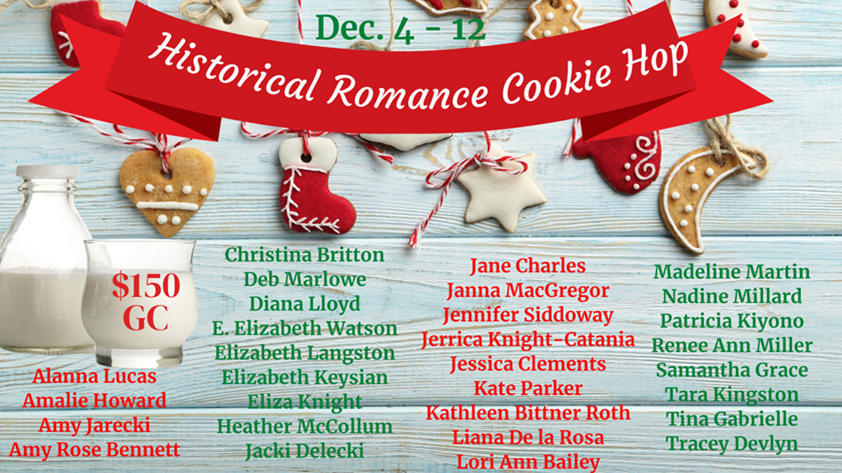 Welcome to the Historical Romance Cookie Hop! My name is Christina Britton, and I write steamy Regency era romances. My debut novel, WITH LOVE IN SIGHT, was an RWA 2017 Golden Heart winner and a two time RWA 2019 Rita finalist. My latest series, the Isle of Synne, is being published by the fantastic Grand Central Forever and features a quintessential English seaside resort filled to the brim with romantic misfits. Be sure to sign up for my newsletter to get your FREE Isle of Synne short story, which I'll be sending out later this month!
For a chance to win a Kindle ebook copy of the first book in the Isle of Synne series, A GOOD DUKE IS HARD TO FIND, please visit my Cookie Hop Facebook post (which will be linked here after the post is created on the first day of the Hop; in the meantime, you can access my Facebook page HERE), and leave a comment!
Keep reading below for instructions to this fabulous hop for a chance to win a $150 gift card!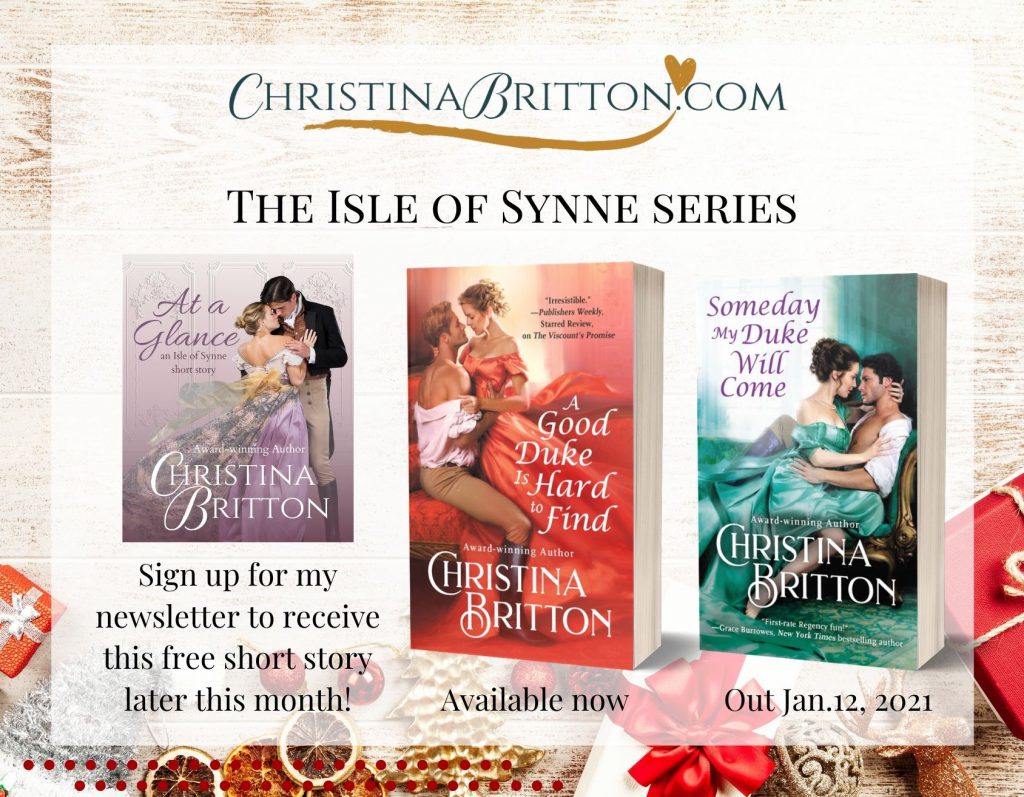 Happy Holidays! Even though this year looks quite different from a typical holiday season, some things remain the same. Carols on the radio, sparkly lights around the neighborhood, holiday cards, a craving for cookies, and our annual Historical Romance Cookie Exchange Hop!
Thirty historical romance authors are sharing a favorite cookie/dessert recipe with you and a fun fact or tid bit about the holiday season. So hop from site to site to see what we've found while researching our historical books and choose some new cookie recipes to try.
Hop to all the sites for a chance to win a $150 gift card to the online store of your choice! Imagine how many books you could buy! Dukes, Highlanders, Pirates, and Warriors, OH MY!
That is another thing that has not changed – Books! When life is uncertain and full of stress, take a break and dive into a past world with thrilling adventures and golden-hearted heroes. With romance, you are guaranteed a happily-ever-after!
Here are the simple directions for the hop:
Hop to each link (posted on 12/4), which will take you to a historical author's FB page, web site, or blog. While you're there please like, follow, or sign up for a newsletter if you wish to stay up to date on our new releases and author happenings. You can find a master list of all the participating authors HERE!
Learn a fun historical fact and discover a new cookie recipe on each site.
Collect all the names of the cookies, paired with the names of the authors, and e-mail the total list to Heather@HeatherMcCollum.com. Make sure to put Historical Romance Authors Are Sweet in the subject line. The list must be turned in by 11:59 PM ET on December 12th.
One grand prize winner, of a $150 gift card, will be selected randomly from those who collected and turned in the name of all the treats by the deadline. The winner must respond within 24 hours to claim the prize, and we will announce the winner hopefully by noon ET on December 13th. So authors will have their own giveaways and will post their own winners on their sites.
Easy, delicious, and fun! Thanks so much for hopping along!
Readers start your ovens. Three … two … one … Let the cookie collecting begin! And have a fantastic holiday season!
**No purchase or sign up necessary to enter. Participation is completely voluntary. Your e-mail address will not be shared or added to any lists unless you specifically sign up for a newsletter list. Winner must be at least 18 years of age and have an e-mail address to accept the gift card.**
Here's my recipe! These delicious cinnamon cookies are little bites of heaven, and are a huge hit with my family every year. You can save the image below for your own postcard-sized recipe that you can print out, or you can copy it here:
Cinnamon Cookies
Ingredients:
1c butter

1/2c butter

1 large egg

1 tsp. vanilla

1&1/2c flour

1&1/2 tsp.cinnamon

1 tsp.baking powder

1/4 tsp.salt

cinnamon & sugar to roll dough in
Directions:
In a large bowl cream butter & sugar; beat in egg & vanilla. In separate bowl combine flour, cinnamon, baking powder, & salt. Add the dry mixture to the butter mixture. Blend well. Cover & refrigerate 2 hrs. Shape dough into 3/4″ diameter balls. Roll in cinnamon &sugar to coat. Place 1″ apart on greased cookie sheet. Bake at 350 degrees F. for 10 min. or until edges are lightly browned. Cool slightly before removing to cooling rack.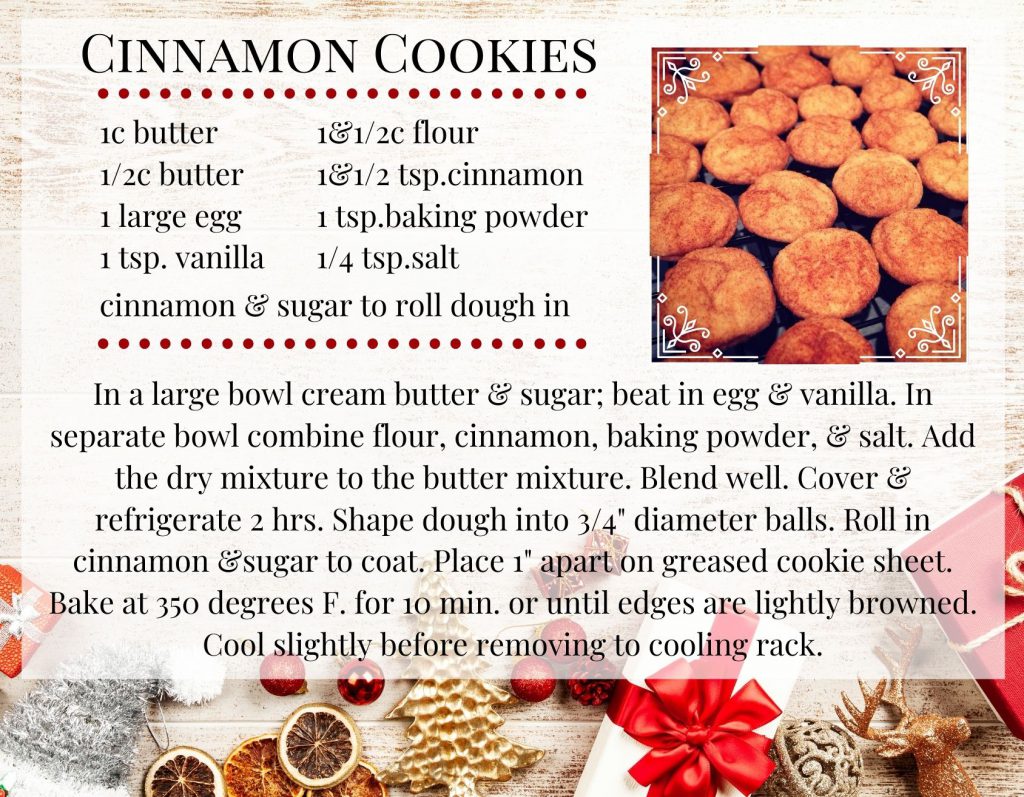 And last but certainly not least, here's my fun historical Christmas tidbit:
SHADOW BUFF (information from CapeMay.com)
The British love of the theater found an outlet in a number of Victorian games. Charades is one example. This is another.
PLAYERS
At least four; the more the better.
WHAT YOU'LL NEED
A blank wall (or tacked-up sheet) for a screen, a bright light that can cast a somewhat focused beam.
THE OBJECT
To identify other players by looking only at their shadows.
HOW TO PLAY
The person who is It sits on the floor in the middle of the room, facing the blank wall. The light is placed behind It, shining on the wall, and the other lights are turned off. One by one, the other players pass behind It and in front of the light. Looking straight ahead at the shadow on the wall, It tries to call out the identity of the player crossing behind her. Players may disguise their shadows in any way to confuse It. The player whose identity is guessed correctly becomes It.
TIP
Don't let your height give you away. Moving closer or farther away from the light will make you appear taller or shorter.
And that's it for me! Remember to visit all 30 historical romance authors for a chance to win the grand prize (all of which can be found HERE), and thank you for visiting with me; it's been an absolute pleasure! Oh, and good luck!
Affectionately Yours,
Christina Britton
---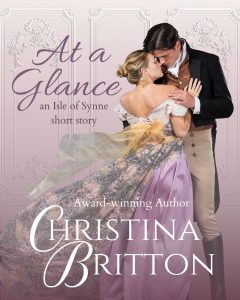 AVAILABLE SOON!: AT A GLANCE: an Isle of Synne short story!
Lady Phoebe Ashford has always known how she would fall in love: at a glance, an instantaneous bolt of certainty. Now that she's in London for the season, she finally has a chance of that happening. And it does, with splendid quickness the moment she spies Lord Oswin. In all her imaginings, however, she had not taken into account that her first meeting with him would be embarrassing in the extreme—or that he would act as if she didn't exist.
Now, with the help of her great-aunt, the formidable Lady Tesh, she has put into motion a scheme that's certain to gain her the elusive Lord Oswin's attention, and mayhap his heart in the process. If she doesn't make an utter fool of herself first.
At a Glance: an Isle of Synne short story is a sweet and fun low-angst companion to award winning author Christina Britton's Isle of Synne historical romance series, and is nestled perfectly between A GOOD DUKE IS HARD TO FIND and SOMEDAY MY DUKE WILL COME. Sign up for her newsletter to receive this gem when it comes out in late December!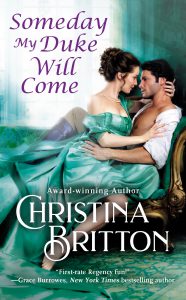 ***COVER REVEAL!***
I am so very pleased to present the cover for book two in my upcoming Isle of Synne series from Grand Central Forever, SOMEDAY MY DUKE WILL COME!
Don't miss the second book in the series New York Times bestselling author Grace Burrowes calls "first-rate Regency fun!" 
Mr. Quincy Nesbitt fled England and his mother's cruelties at the tender age of fourteen, determined to see the wonders of the world. The need to survive, however, quickly doused the spark of those childhood dreams. Now a man, with the means to see those dreams realized, he returns to London to say goodbye to his past and finally forge the future he'd always hoped for. But a final encounter with his mother reveals his brothers have all met their heavenly rewards and he is the last of his line—and the new Duke of Reigate.   Lady Clara Ashford's world changed fifteen years ago when she lost her innocence and almost lost her life. Determined to smother the impulsive urges that led her down such a path, she settles into a life as caregiver for her family. Now in London for the season, her sister recently engaged and about to embark on a life of her own, Clara feels adrift and without purpose—until Quincy arrives on her doorstep. For he is the one man since her youthful tragedy who has made her wish to shed the careful control she's placed on herself, and to give herself up to emotions best left buried.   Quincy has wanted the tempting Lady Clara from the moment he met her last year on the Isle of Synne. His desire for her has not abated, instead becoming more acute. But his feelings for her are a distraction he cannot indulge in, for not only is he not ready or willing to settle down, but the grim matter of his new position takes every bit of his focus.
When his mother attempts to force an engagement on him, however, and Clara does the unthinkable and attempts to save him from the unhappy union by claiming she and Quincy are already engaged, he finds himself then forced to play along to protect her reputation. But with temptation so close at hand, can these two wounded souls finally let down the barriers they've put up and take a chance on love?
SOMEDAY MY DUKE WILL COME releases January 26, 2021! You can pre-order with your local Indie bookseller (support small business!), or at the links below: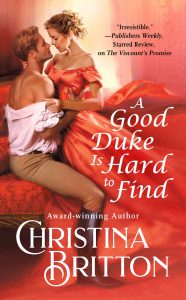 ***AVAILABLE NOW!***
A GOOD DUKE IS HARD TO FIND, book one in my upcoming Isle of Synne series from Grand Central Forever, will release on June 30, 2020! I am so very thrilled for you all to read about my fictional seaside resort and its romantic misfits!
Get swept away by a Regency romance of broken engagements, second chances, and stolen kisses from the author whom Publishers Weekly calls "irresistible".
After her third fiancé leaves her at the altar, Lenora Hartley is beginning to think she's cursed
.
One thing's for certain: she needs to escape London and her father's tyrannical attempts to find her yet another suitor. The Isle of Synne, an isolated and idyllic retreat off Britain's northern coast, is blessedly far from society's gossip, but it also carries haunting reminders of her first fiancé. Letting go of the past to find happiness seems impossible — until Lenora is thrown in the path of a gruff, mysterious blue-eyed man who makes her pulse race.
Next in line for a dukedom he doesn't want to inherit, Peter Ashford is only on the isle to exact revenge on the man who is responsible for his mother's death. Once he's completed the task, he'll return to America where his life can finally be his own. Yet when he meets the beautiful and kind Miss Hartley, he can't help but be drawn to her. Can Peter put aside his plans for vengeance for the woman who has come to mean everything to him?
Pre-order from your local Indie bookseller (support small business!), or at the links below:
Also available from Christina Britton: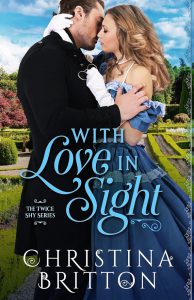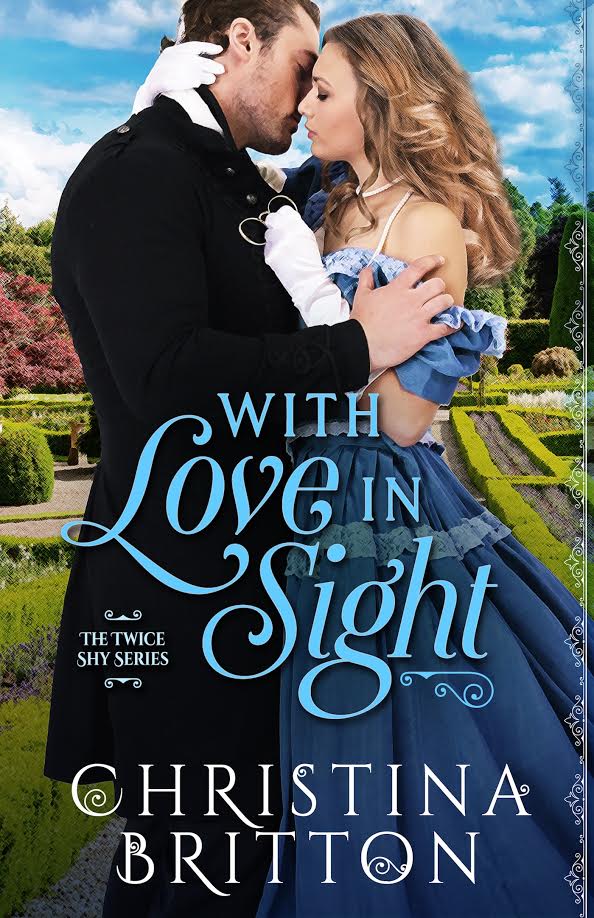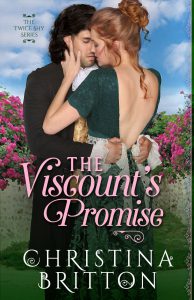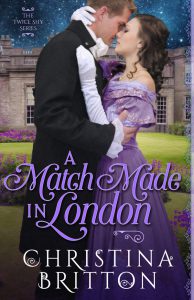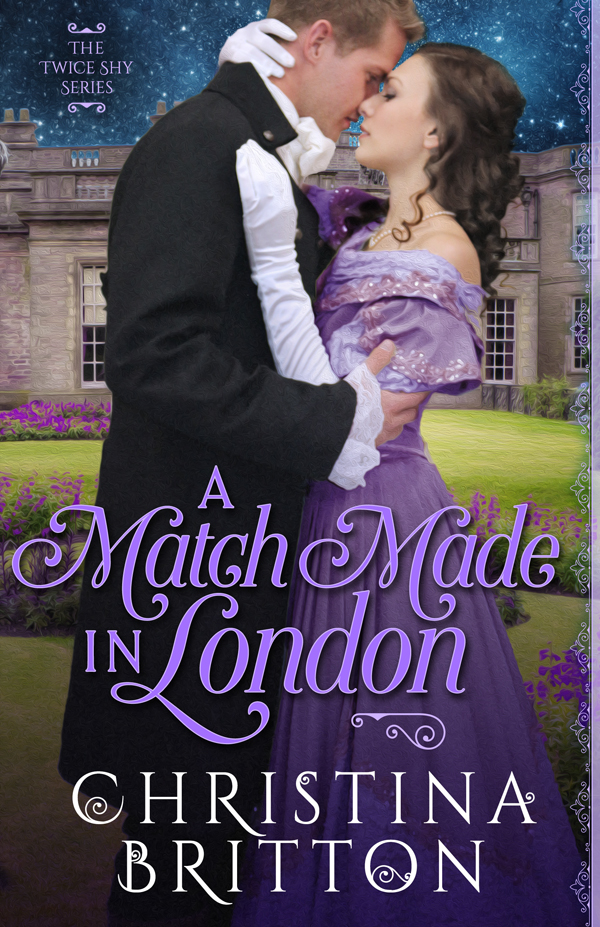 Read Christina Britton's debut series from Diversion Books/EverAfter, featuring socially awkward heroines and the men who love them.
---
Sign up for Christina Britton's newsletter!
Click here to read Christina Britton's newsletter list privacy policy.