***Cover Reveal!***
Coming November 8, 2022 from Grand Central Forever, book 1 in the Synneful Spinsters series!
Ash Hawkins, Duke of Buckley, no more wants to marry than he wants a stick in his eye. As the owner of a gaming hell, he is all too aware the odds of a happy marriage are against him. But raising his three rebellious wards alone is proving more than he can handle. He needs to find someone who stands to benefit from a marriage of convenience as much as he does. Someone logical, clinical, and rational. And in a stroke of luck, he quite literally stumbles over just such a woman.
After years of ridicule for being more interested in bugs than boys, Bronwyn has accepted that she'll never marry for love. Her parents, however, are threatening to find her a husband. Bronwyn doesn't need any scientific research to show her Ash has secrets. But his proposal would give her the freedom to continue her entomology research and perhaps finally get published. Just as long as she can keep her mind on her work and off his piercing eyes, broad shoulders, and wicked, wicked tongue.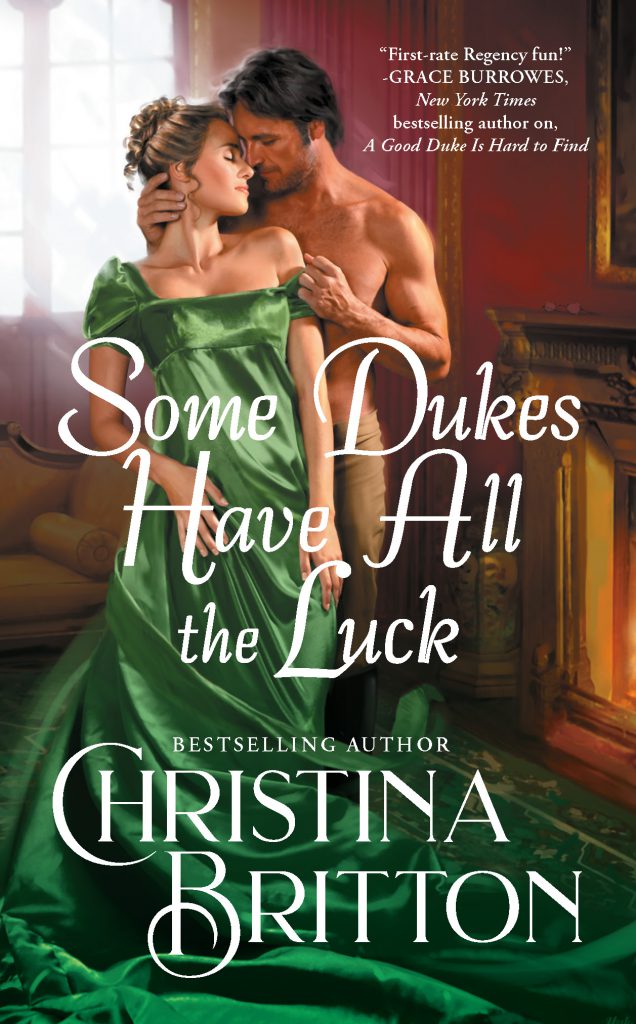 Pre-order from your local Indie bookseller (support small business!), or at the links below:
Forever Website / Amazon / Barnes & Noble / Apple
---
Formerly part of the ONE SCANDALOUS SEASON anthology, my Isle of Synne holiday novella THE DUKE'S CHRISTMAS MIRACLE is soon to be released as its very own ebook!
The cover is coming soon, but for now you can pre-order this short bit of Synne goodness, out December 6, 2022!
Poppy Tilburn's life has been one of heartache and difficulty. The only person who ever cared for her was her childhood friend, Marcus. But when they began to show an interest in one another that was decidedly not friendship, Poppy was confronted with the horrible truth of her birth and driven from home. Now, lady's maid to a cruel young woman, Poppy finds herself visiting the Duke of Hollyton's house party for the holidays—only to learn that the duke is actually her dear friend Marcus. But no matter her joy in seeing him again, she cannot forget that her first priority is to protect her dear friend from being polluted by the shame she has been painted with. For if a romance between them was out of the question before, it is so much worse now that he is a duke.
Told his childhood friend Poppy died in her youth, Marcus has pushed past the grief of losing her, surviving the past decade by focusing on duty, and duty alone. Never expecting to take up the mantle of duke, he nevertheless throws himself into the role, and has prepared for a life of stark responsibility. He certainly never expects to see his dear friend alive and well at his holiday house party—or that she'll be almost immediately thrown out on her ear by her cruel employer.
But Marcus is not about to look a gift horse in the mouth: this is the ideal chance, after all, to convince Poppy to remain with him as family, for he cannot lose her again. Poppy, however, is as prideful as she's ever been, and refuses to accept charity. And so he offers her the position of companion to his elderly aunt. But as the wintry days pass, and Marcus and Poppy find the romance between them that had sparked so long ago rekindle into something so much stronger, will he get a Twelfth Night miracle and convince her to stay for good?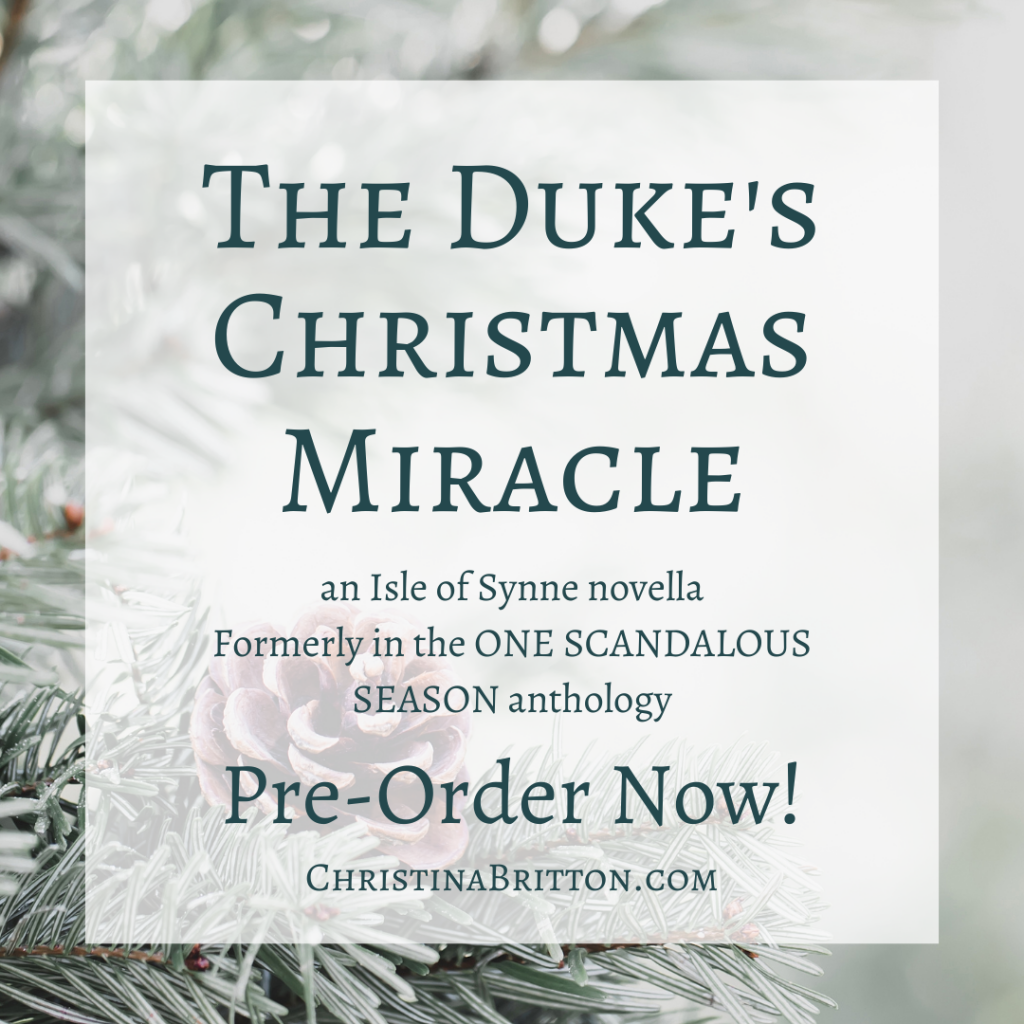 You can pre-order this ebook at the links below!:
Hachette website / Amazon / Apple / Barnes & Noble / Kobo
---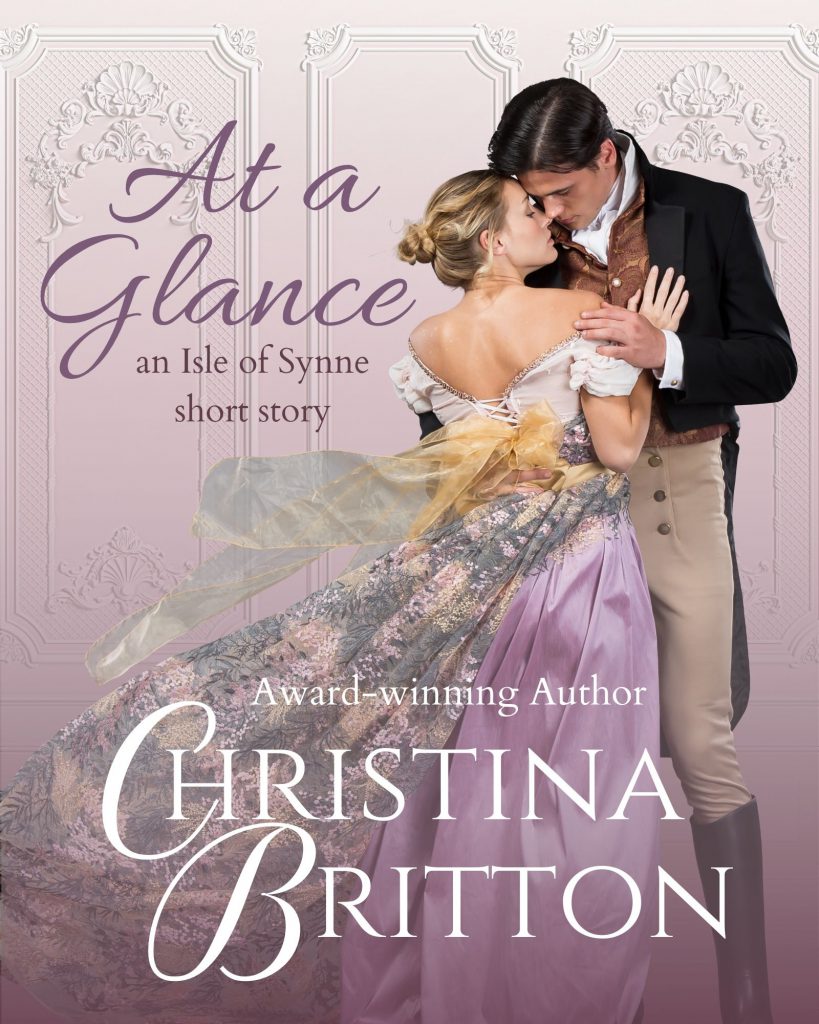 Available as a gift to my newsletter subscribers: AT A GLANCE: an Isle of Synne short story!
Lady Phoebe Ashford had always known how she would fall in love: at a glance, an instantaneous bolt of certainty. Now that she's in London for the season, she finally has a chance of that happening. And it does, with splendid quickness the moment she spies Lord Oswin. In all her imaginings, however, she had not taken into account that her first meeting with him would be embarrassing in the extreme—or that he would act as if she didn't exist.
Now, with the help of her great-aunt, the formidable Lady Tesh, she has put into motion a scheme that's certain to gain her the elusive Lord Oswin's attention, and mayhap his heart in the process. If she doesn't make an utter fool of herself first.
At a Glance: an Isle of Synne short story is a sweet and fun low-angst companion to award winning author Christina Britton's Isle of Synne historical romance series, and is nestled perfectly between A GOOD DUKE IS HARD TO FIND and SOMEDAY MY DUKE WILL COME. Sign up for Christina Britton's newsletter to receive this gem for free!
---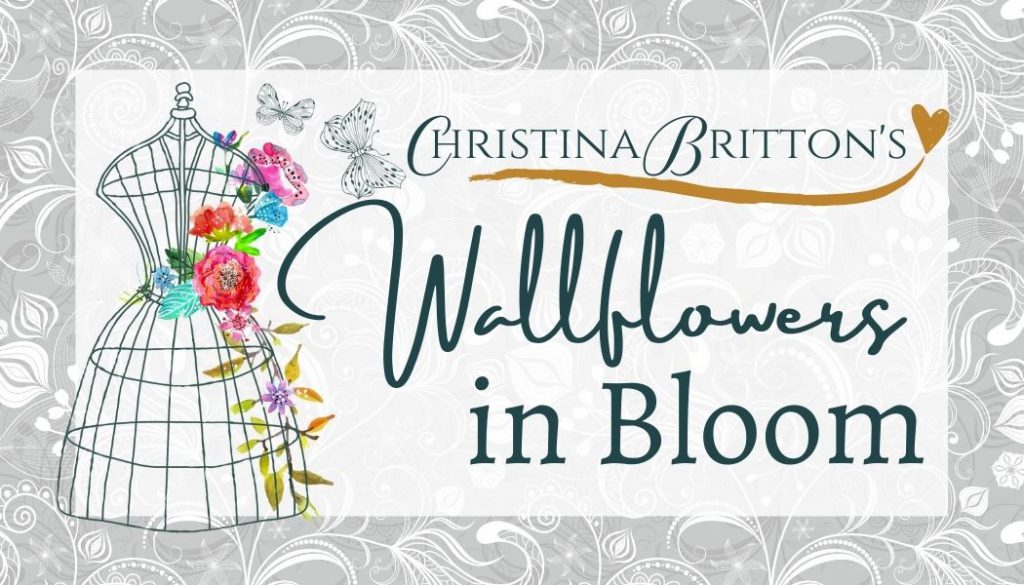 Are you a member of my reader group?
Be sure to join this exclusive group on Facebook, where I share bits about my books, upcoming goodies, self-love and positivity posts, and bits of silliness. Not only that, but there will soon be special giveaways and livestreams, just for my Wallflowers. I hope to see you there!
Wallflowers in Bloom Reader Group
---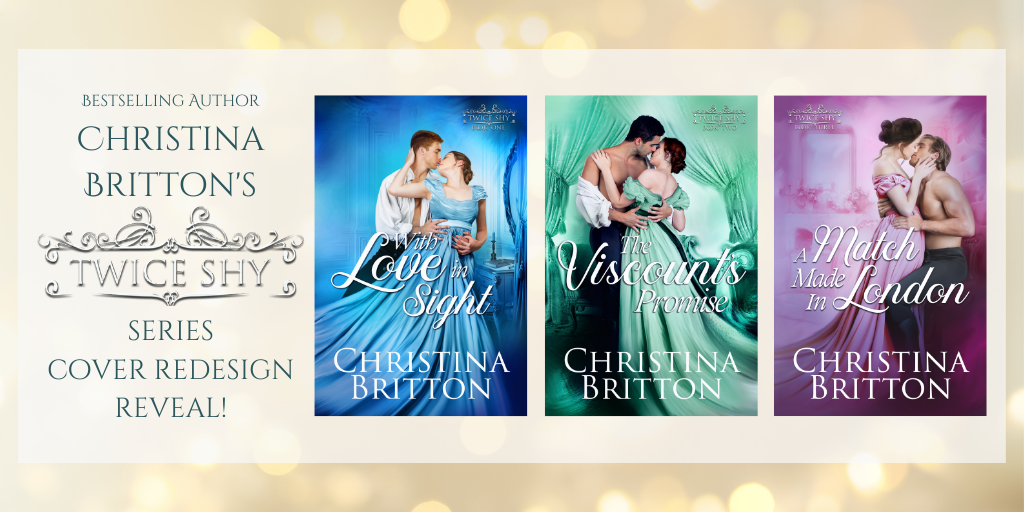 The TWICE SHY books have been re-released with new covers and updated interiors! Not only that, but books one and two now include never before published bonus epilogues! You can read more about them here.
---
Sign up for Christina Britton's newsletter!
Click here to read Christina Britton's newsletter list privacy policy.