COVER REVEAL!
***Out February 6, 2024!***
The third book in the spinoff of Christina Britton's bestselling Isle of Synne series, this enticing Regency romance is perfect for fans of USA Today bestsellers Sophie Jordan and Kerrigan Byrne!
(Description coming soon)
You can pre-order with your local Indie bookseller (support small business!), or at the links below: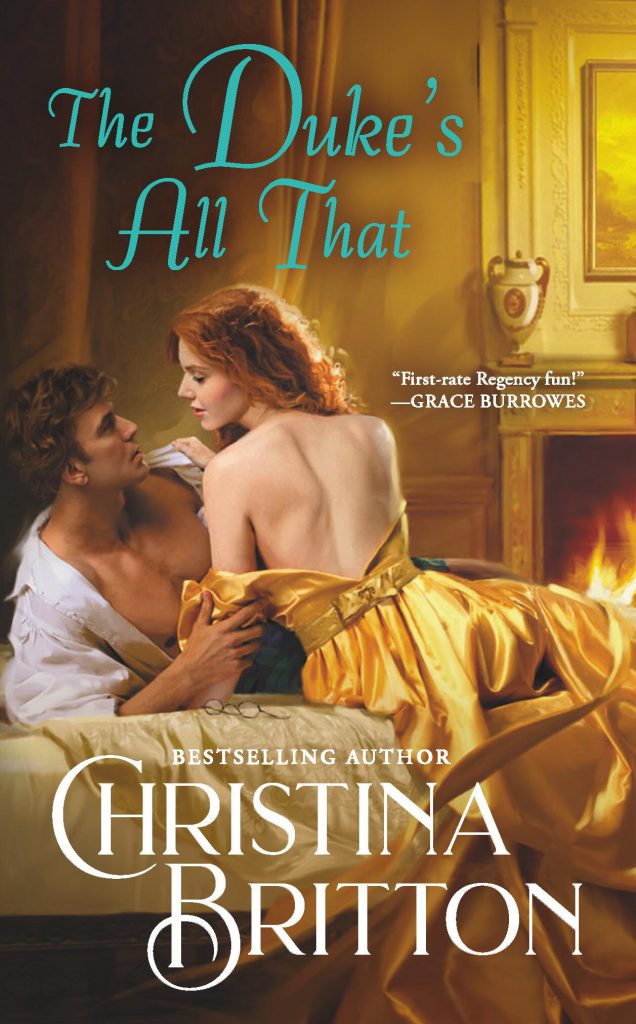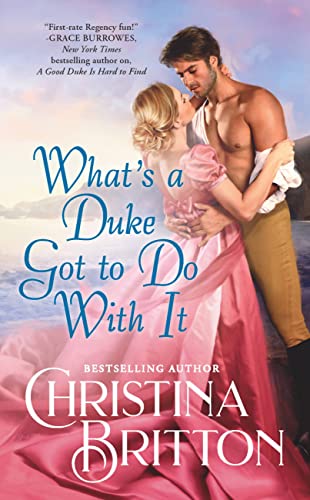 ***Out Now!***
Here it is, book 2 in my Synneful Spinsters series, WHAT'S A DUKE GOT TO DO WITH IT! Katrina and Sebastian's story releases this summer!
In this emotional tale of acceptance and healing, a woman unlucky in life and love has a second chance at romance when she runs into a dashing Duke from her past.
The last thing Katrina Denby expected to find in her garden is the body of the man who ruined her three seasons ago. No matter that his death is a tragic accident, the rumors are enough to kill any woman's prospects. With two scandals now hounding her, the best she can hope for is a hasty marriage of convenience—until her first love shows up in her drawing room, reminding her of all the reasons why she wanted a love match. If only he weren't already engaged. . .

Sebastian Thorne, Duke of Ramsleigh, knows what he has to do to save the dukedom from the crushing debts and scandal his father left: marry and marry well. He's picked the lady, too—a baron's daughter who is pleasant, if a little boring. But seeing Katrina again makes him want to throw all those perfectly laid plans out the window. The first chance he had with her, he chose his duty over his heart. Doing so again might prove utterly impossible.
Pre-order from your local Indie bookseller (support small business!), or at the links below:
Forever Website / Amazon / Barnes & Noble / Apple
---
Formerly part of the ONE SCANDALOUS SEASON anthology, my Isle of Synne holiday novella THE DUKE'S CHRISTMAS MIRACLE is out NOW!
After a lifetime of hardship, Poppy Tilburn is working as a cruel debutante's maid when she finds herself at a duke's holiday party—and the duke turns out to be her beloved childhood friend. No matter her joy at being reunited with Marcus—or the feelings still lingering in her heart—Poppy knows she must keep her distance. Any kind of relationship with a woman like her could ruin his reputation.
Marcus, Duke of Hollyton, spent years believing Poppy had died, but now here she is, staying in his home. Surprised as he is, he embraces the chance to convince her to remain with him. Knowing she is too prideful for charity, he offers Poppy the position of companion to his elderly aunt. But as the wintry days pass, and Marcus and Poppy find the romance between them that had sparked so long ago rekindle into something much stronger, will he get a Twelfth Night miracle and convince her to stay for good?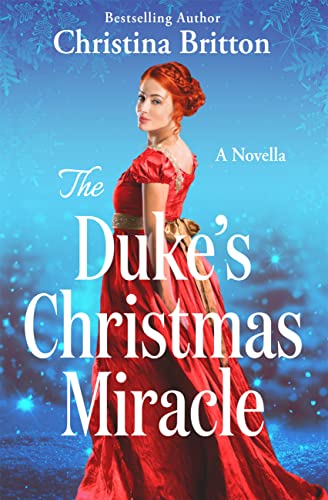 You can purchase this ebook at the links below!:
Hachette website / Amazon / Apple / Barnes & Noble / Kobo
---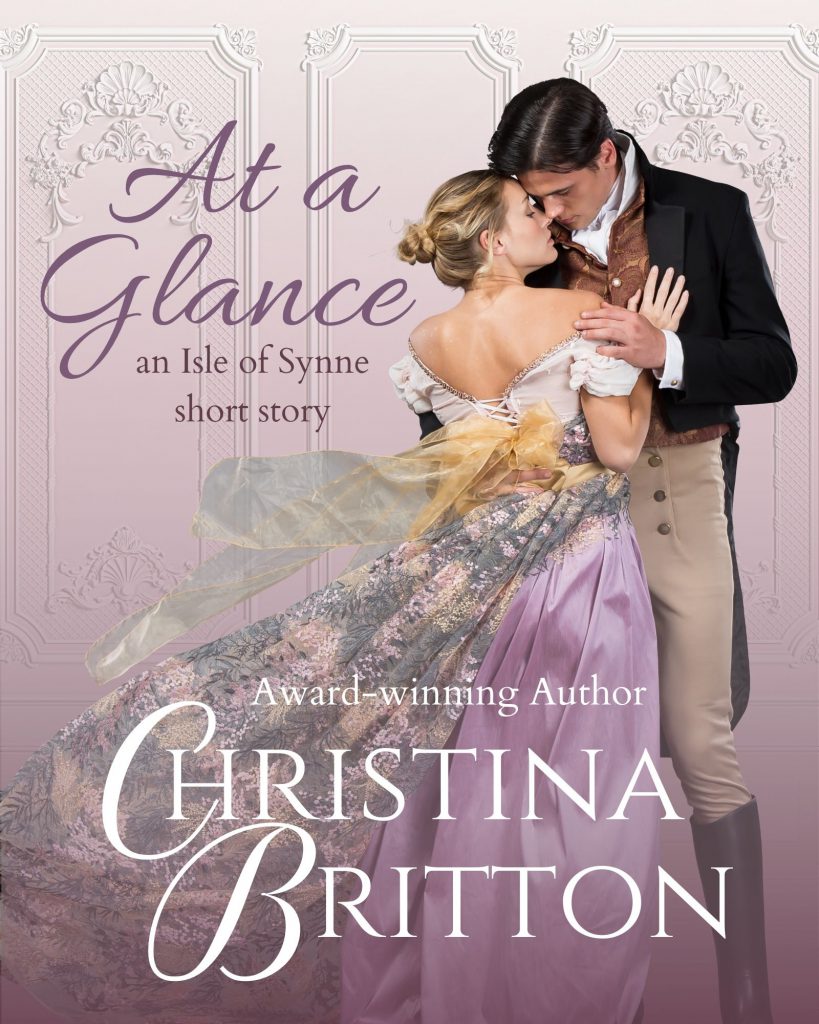 Available as a gift to my newsletter subscribers: AT A GLANCE: an Isle of Synne short story!
Lady Phoebe Ashford had always known how she would fall in love: at a glance, an instantaneous bolt of certainty. Now that she's in London for the season, she finally has a chance of that happening. And it does, with splendid quickness the moment she spies Lord Oswin. In all her imaginings, however, she had not taken into account that her first meeting with him would be embarrassing in the extreme—or that he would act as if she didn't exist.
Now, with the help of her great-aunt, the formidable Lady Tesh, she has put into motion a scheme that's certain to gain her the elusive Lord Oswin's attention, and mayhap his heart in the process. If she doesn't make an utter fool of herself first.
At a Glance: an Isle of Synne short story is a sweet and fun low-angst companion to award winning author Christina Britton's Isle of Synne historical romance series, and is nestled perfectly between A GOOD DUKE IS HARD TO FIND and SOMEDAY MY DUKE WILL COME. Sign up for Christina Britton's newsletter to receive this gem for free!
---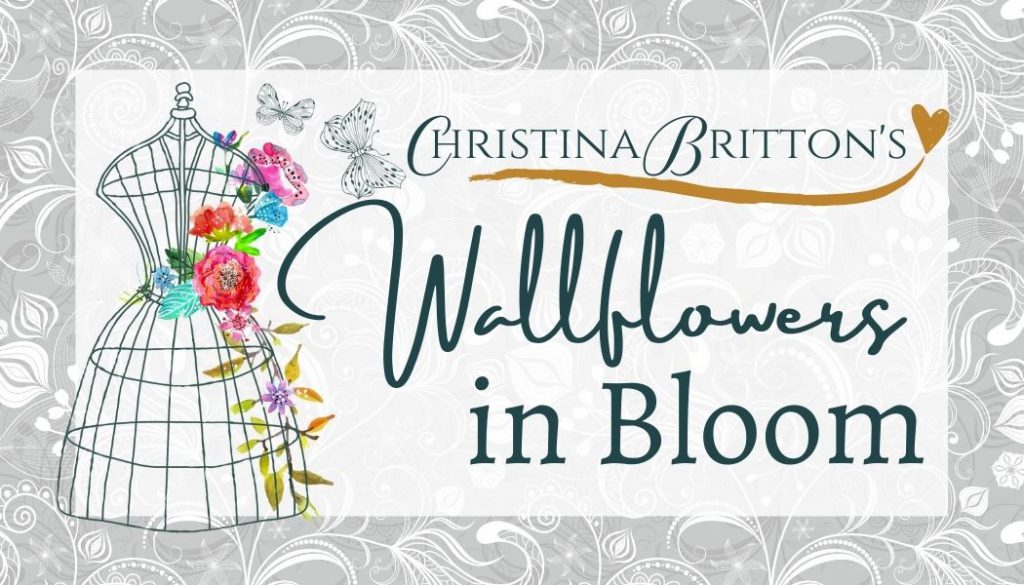 Are you a member of my reader group?
Be sure to join this exclusive group on Facebook, where I share bits about my books, upcoming goodies, self-love and positivity posts, and bits of silliness. Not only that, but there will soon be special giveaways and livestreams, just for my Wallflowers. I hope to see you there!
Wallflowers in Bloom Reader Group
---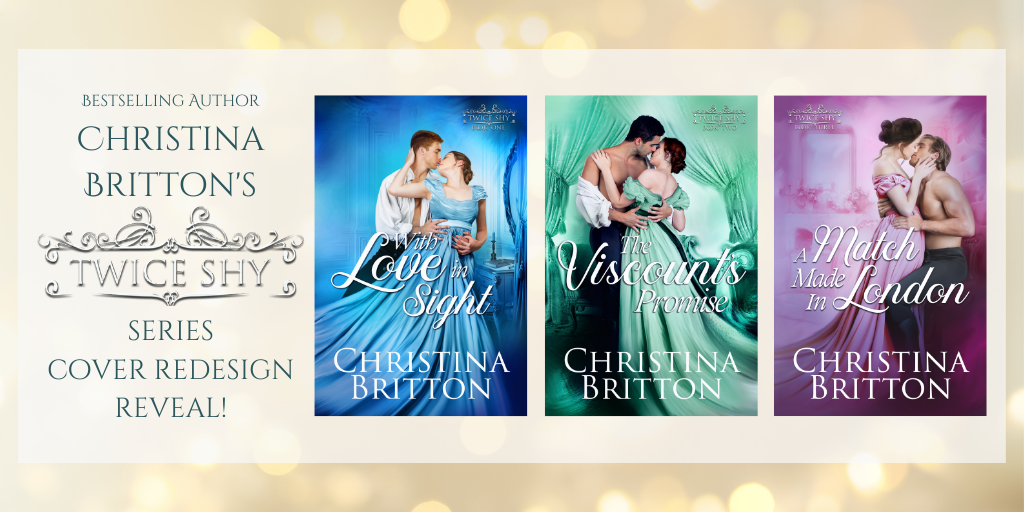 The TWICE SHY books have been re-released with new covers and updated interiors! Not only that, but books one and two now include never before published bonus epilogues! You can read more about them here.
---
Click here to read Christina Britton's newsletter list privacy policy.