***OUT NOW!***
Four bestselling authors bring you the magic of the season in this holiday historical anthology, available as an ebook now!
His for Christmas by Jennifer Haymore
Lady Amelia Witherspoon simply must get home to her beloved family on Christmas Eve. So when a terrible storm threatens to leave her snowbound, she refuses to admit defeat—even if that means sharing a carriage with Evan Cameron, the last man she ever hoped to see. Their only option is to take refuge together at a nearby inn, sharing the one remaining room. Evan promises to be a gentleman . . . but it's a promise neither of them wants him to keep.
Once Upon a Christmas Eve by Elizabeth Hoyt
Adam Rutledge loathes Christmas. But he'll brave the fiercest snowstorm to please his grandmother. Though when their carriage wheel snaps, they're forced to seek shelter. Sarah St. John loathes rakes. But in the spirit of the season, she'll welcome this viscount into her home. As the storm rages and the tension rises, Sarah and Adam find themselves locked in a fiery kiss. If love is the true meaning of Christmas, it's the one gift this mismatched pair can't wait to unwrap.
Patience for Christmas by Grace Burrowes
Advice columnist Patience Friendly's relationship with her stubborn, overbearing publisher, Dougal MacHugh, is anything but cordial. Dougal challenges Patience to take on a rival writer in a holiday advice-a-thon, and sparks fly clear up to the mistletoe hanging from every rafter. Will Patience follow the practical guidance of her head or the passionate advice of her heart?
The Duke's Christmas Miracle by Christina Britton
Poppy Tilburn's life has been one of heartache and difficulty. Now a lady's maid, she finds herself at the Duke of Hollyton's house party—only to learn her childhood friend Marcus is the duke. If a romance between them was out of the question before, it is so much worse now. But Marcus won't lose his dear friend again. As the wintry days pass, and Marcus and Poppy find the romance that sparked between them so long ago has rekindled into something much stronger, can he convince her to stay for good?
You can purchase this ebook at the links below:
Grand Central Forever Website / Amazon / Barnes & Noble / Apple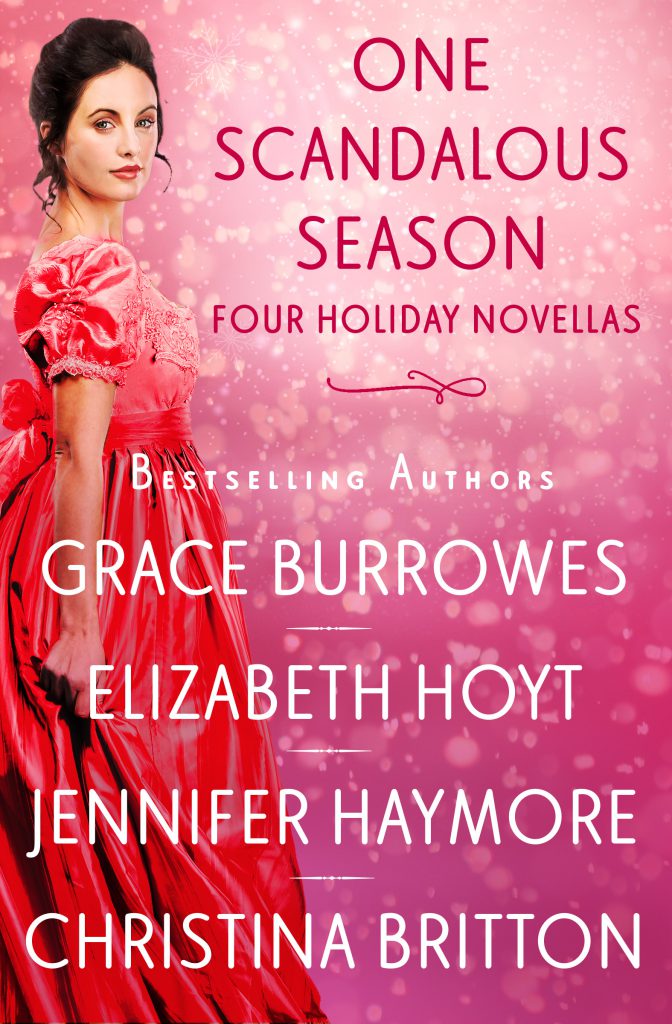 ---
I am SO thrilled to finally be able to share with you that I'll be writing more books set on my beloved Isle of Synne, in a new three-book Synneful Spinster series! First up is Miss Bronwyn Pickering, who we met as a minor character in A DUKE WORTH FIGHTING FOR. Now, about to be banished from the Isle by her horrible parents, she enters into a marriage of convenience with a magnetic gaming hell owner/duke. Their deal?: she'll watch over his three troublesome wards, all the while staying on Synne to continue studying a new species of beetle she's discovered. Only she insists on living as man and wife for a fortnight. Nothing could go wrong…right?
I hope you enjoy Bronwyn and Ash's story, SOME DUKES HAVE ALL THE LUCK, book 1 in my new Synneful Spinsters series, out Fall of 2022!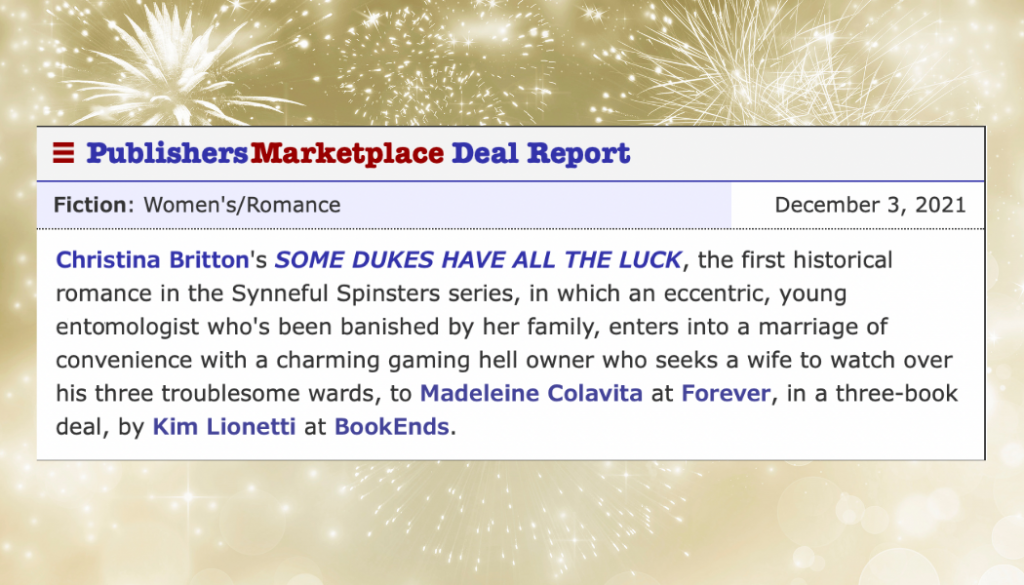 ---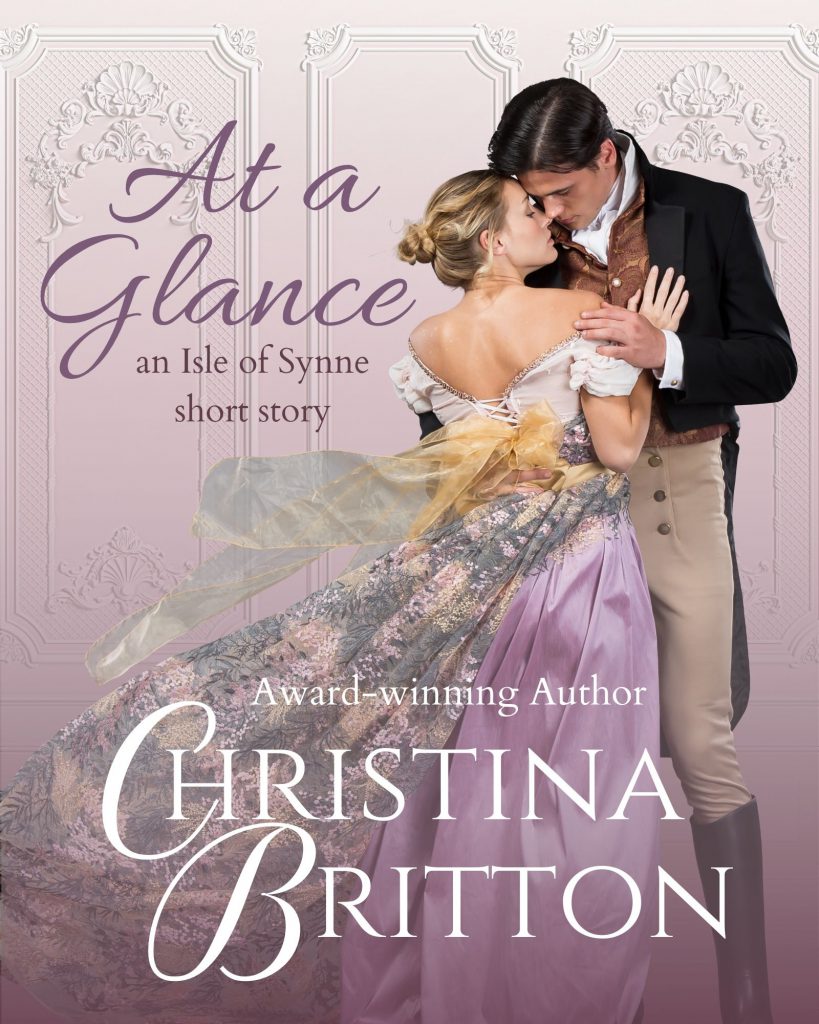 Available as a gift to my newsletter subscribers: AT A GLANCE: an Isle of Synne short story!
Lady Phoebe Ashford had always known how she would fall in love: at a glance, an instantaneous bolt of certainty. Now that she's in London for the season, she finally has a chance of that happening. And it does, with splendid quickness the moment she spies Lord Oswin. In all her imaginings, however, she had not taken into account that her first meeting with him would be embarrassing in the extreme—or that he would act as if she didn't exist.
Now, with the help of her great-aunt, the formidable Lady Tesh, she has put into motion a scheme that's certain to gain her the elusive Lord Oswin's attention, and mayhap his heart in the process. If she doesn't make an utter fool of herself first.
At a Glance: an Isle of Synne short story is a sweet and fun low-angst companion to award winning author Christina Britton's Isle of Synne historical romance series, and is nestled perfectly between A GOOD DUKE IS HARD TO FIND and SOMEDAY MY DUKE WILL COME. Sign up for Christina Britton's newsletter to receive this gem for free!
---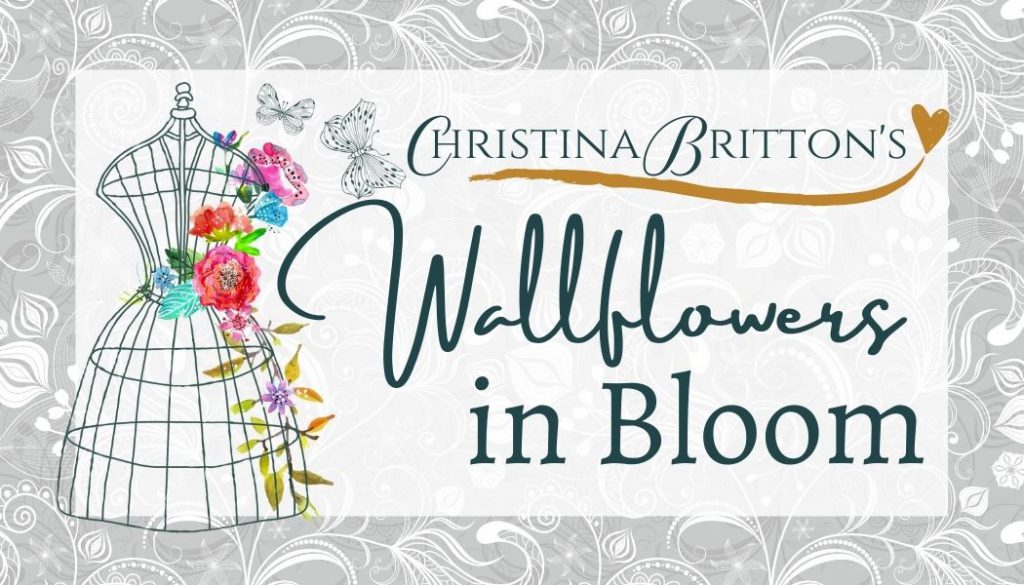 Are you a member of my reader group?
Be sure to join this exclusive group on Facebook, where I share bits about my books, upcoming goodies, self-love and positivity posts, and bits of silliness. Not only that, but there will soon be special giveaways and livestreams, just for my Wallflowers. I hope to see you there!
Wallflowers in Bloom Reader Group
---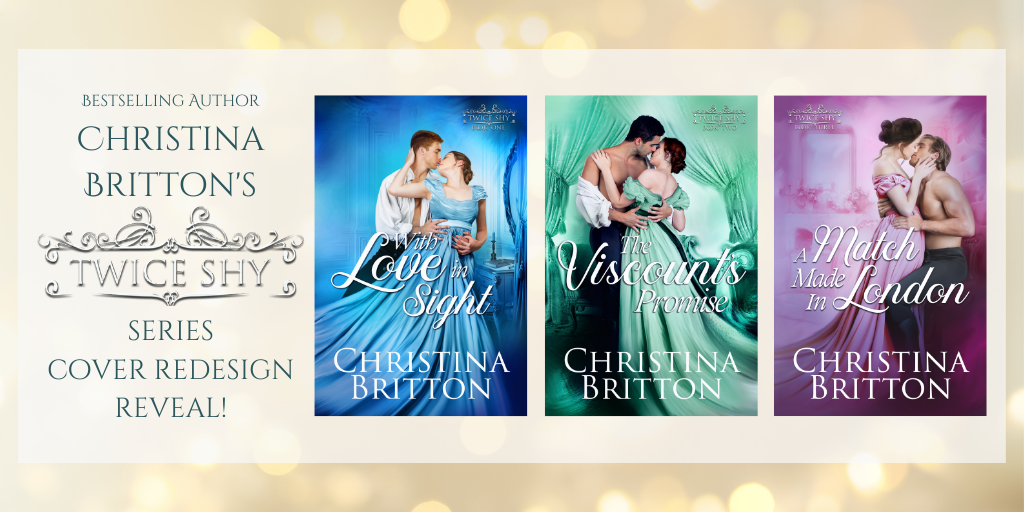 The TWICE SHY books have been re-released with new covers and updated interiors! Not only that, but books one and two now include never before published bonus epilogues! You can read more about them here.
---
Sign up for Christina Britton's newsletter!
Click here to read Christina Britton's newsletter list privacy policy.