Formerly part of the ONE SCANDALOUS SEASON anthology, my Isle of Synne holiday novella THE DUKE'S CHRISTMAS MIRACLE is out NOW!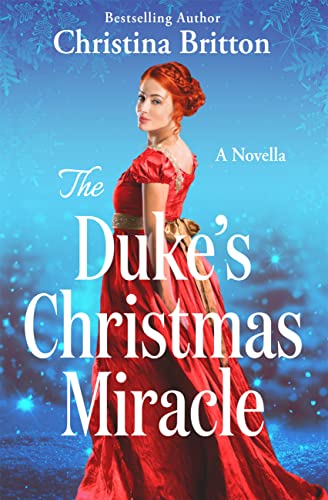 After a lifetime of hardship, Poppy Tilburn is working as a cruel debutante's maid when she finds herself at a duke's holiday party—and the duke turns out to be her beloved childhood friend. No matter her joy at being reunited with Marcus—or the feelings still lingering in her heart—Poppy knows she must keep her distance. Any kind of relationship with a woman like her could ruin his reputation.
Marcus, Duke of Hollyton, spent years believing Poppy had died, but now here she is, staying in his home. Surprised as he is, he embraces the chance to convince her to remain with him. Knowing she is too prideful for charity, he offers Poppy the position of companion to his elderly aunt. But as the wintry days pass, and Marcus and Poppy find the romance between them that had sparked so long ago rekindle into something much stronger, will he get a Twelfth Night miracle and convince her to stay for good?
You can purchase this ebook at the links below!:
Hachette website / Amazon / Apple / Barnes & Noble / Kobo