Twice Shy Book 2
THE VISCOUNT'S PROMISE has been re-released with a new cover, updated interiors, and the never-before-published bonus epilogue! Available now in print and digital!
***Please see the this page for Content Warnings pertaining to this book; content warning does contain spoilers.***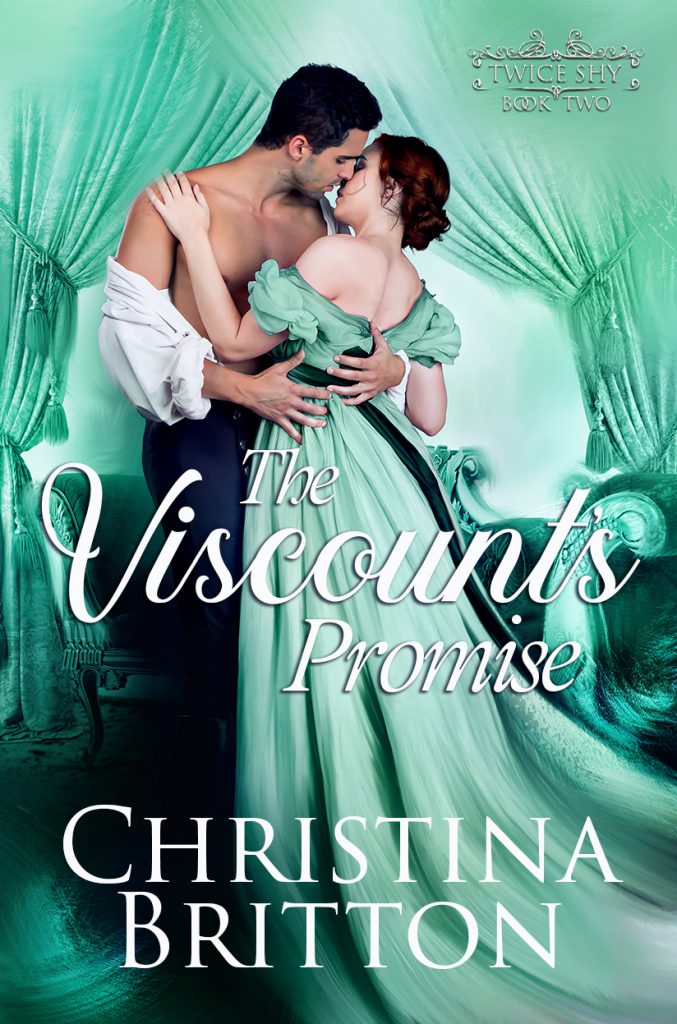 From Bestselling author Christina Britton comes a story of a woman who has spent her life hiding away from the world, until a viscount's promise brings her out of the shadows…

Lady Emily Masters has been secretly infatuated with the dashing Malcolm Arborn, Viscount Morley since she was a child. After an accident that left her scarred and reclusive, her memory of him is one of the few things she can cling to with any happiness. When Malcolm arrives at her home for her brother's wedding, however, she is dismayed to find he is no longer the kind person she remembers, but a surly rogue who provokes something long dormant—and surprisingly strong—in her.
Betrayal has left Malcolm as scarred within as Emily is without, and honor-bound to never break a promise. When he is forced to attend his friend's wedding in the country and asked to shadow the groom's sister during the festivities, he reluctantly agrees. The last thing he wants to do, after all, is play nursemaid to a timid spinster.
But Emily is not what he expects. Beneath her anxious demeanor is a woman who is stronger than she seems. In helping her to blossom, however, Malcolm finds she is breaking down the defenses he has erected about his battered heart. Can they look past the damage of the past and allow love to heal them?
BUY NOW AT THE LINKS BELOW!
Amazon / Apple / Kobo / Goodreads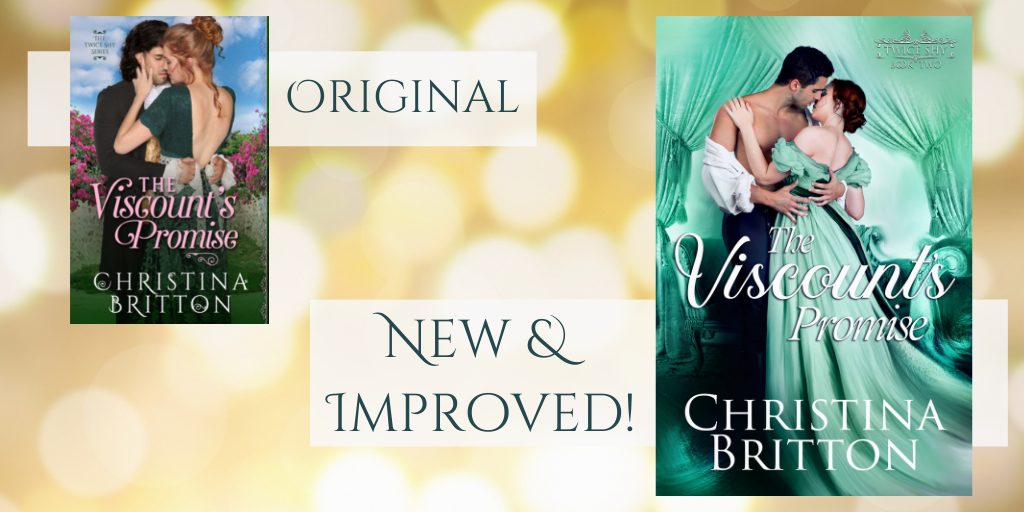 ---
Reviews for The Viscount's Promise
"A viscount's reluctant promise to his best friend leads to love in Britton's irresistible second Twice Shy Regency…The passion between Malcolm and Emily simmers for most of the novel, culminating in an intense and erotic interlude that is anything but proper, and adds to a satisfying happily-ever-after ending. Britton's historical romance is deeply gratifying."
~Publishers Weekly STARRED review