Sign up for Christina Britton's newsletter!
These e-mails will only be sent out infrequently, to update you on things like cover reveals, new releases, giveaways, and promotions. After clicking "subscribe" you will receive an automated email asking for a confirmation of your subscription request (be sure to check your spam folder if you don't see it). Once you click the confirmation link you'll be signed up!
Christina Britton's Newsletter list privacy policy: Any and all e-mail addresses, names, and any other information supplied will be collected solely for use by Christina Britton to communicate with you via newsletter. She will never sell this data to other parties, and your information will never be shared. This data is stored via the third-party MailChimp. If at a future date you do not want to receive the newsletter, the opt-out opportunity is presented at the bottom of every newsletter. Thank you.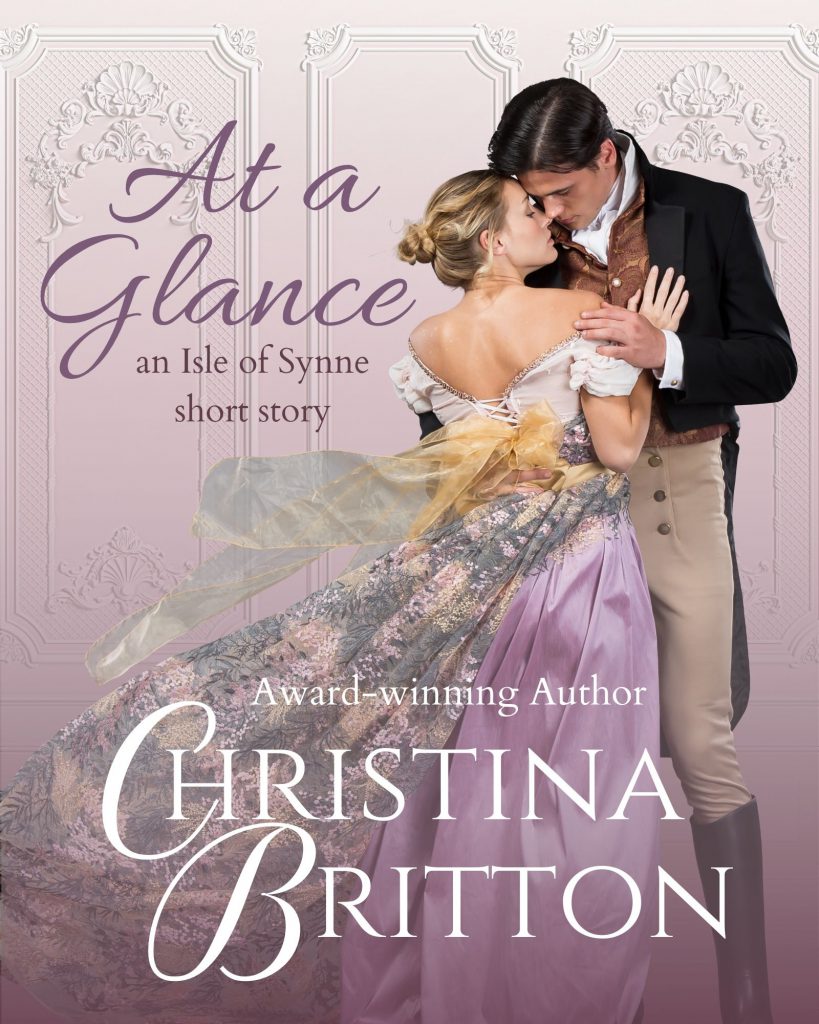 Available as a gift to my newsletter subscribers: AT A GLANCE: an Isle of Synne short story!
Lady Phoebe Ashford had always known how she would fall in love: at a glance, an instantaneous bolt of certainty. Now that she's in London for the season, she finally has a chance of that happening. And it does, with splendid quickness the moment she spies Lord Oswin. In all her imaginings, however, she had not taken into account that her first meeting with him would be embarrassing in the extreme—or that he would act as if she didn't exist.
Now, with the help of her great-aunt, the formidable Lady Tesh, she has put into motion a scheme that's certain to gain her the elusive Lord Oswin's attention, and mayhap his heart in the process. If she doesn't make an utter fool of herself first.
At a Glance: an Isle of Synne short story is a sweet and fun low-angst companion to award winning author Christina Britton's Isle of Synne historical romance series, and is nestled perfectly between A GOOD DUKE IS HARD TO FIND and SOMEDAY MY DUKE WILL COME.